The cyclone has recharged in humidity and power in the warm waters of the eastern coast of southern Africa.
Cyclone Freddy heads again, Friday, March 10, towards Mozambique which he had hit hard at the end of February. He had traveled all south of the Indian Ocean and hit Earth in Madagascar on February 21, crossing the island before reaching Mozambique on February 24 and then Zimbabwe, causing heavy rains and floods. He then operated a loop towards the coast, where he recharged in humidity and power in the warm waters, before hitting Madagascar again, killing four people.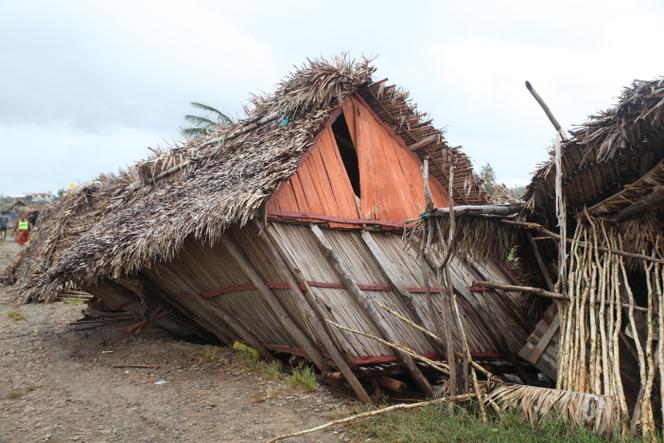 A house destroyed by Cyclone Freddy in Madagascar, February 23. Jose Lesoa/AFP
freddy should touch Mozambique in the northern province of Zambezia Friday evening or Saturday morning. "There will be very destructive winds, a very dangerous storm wave on land and extreme precipitation on large areas, not only in Mozambique but northeast of Zimbabwe, south-east of Zambia and Malawi" , declared Clare Nullis, spokesperson for the World Meteorological Organization (OMM), to journalists in Geneva.
The pluviometric cumulation expected are around 200 to 300 millimeters, but locally they could be greater than 400-500 mm. "It is more than double the usual monthly precipitation and this is added to the previous precipitation caused by Freddy," said M me nullis.
The last cyclones to have crossed the whole south of the Indian Ocean were the tropical cyclones Leon-Eline and Hudah in 2000.